Date: Thursday, December 12th, 6:30 pm – 9:30 pm
Location: virtual
Tickets: $120 non-members (tasting for two), $110 Slow Food members, (tasting for two) Purchase Online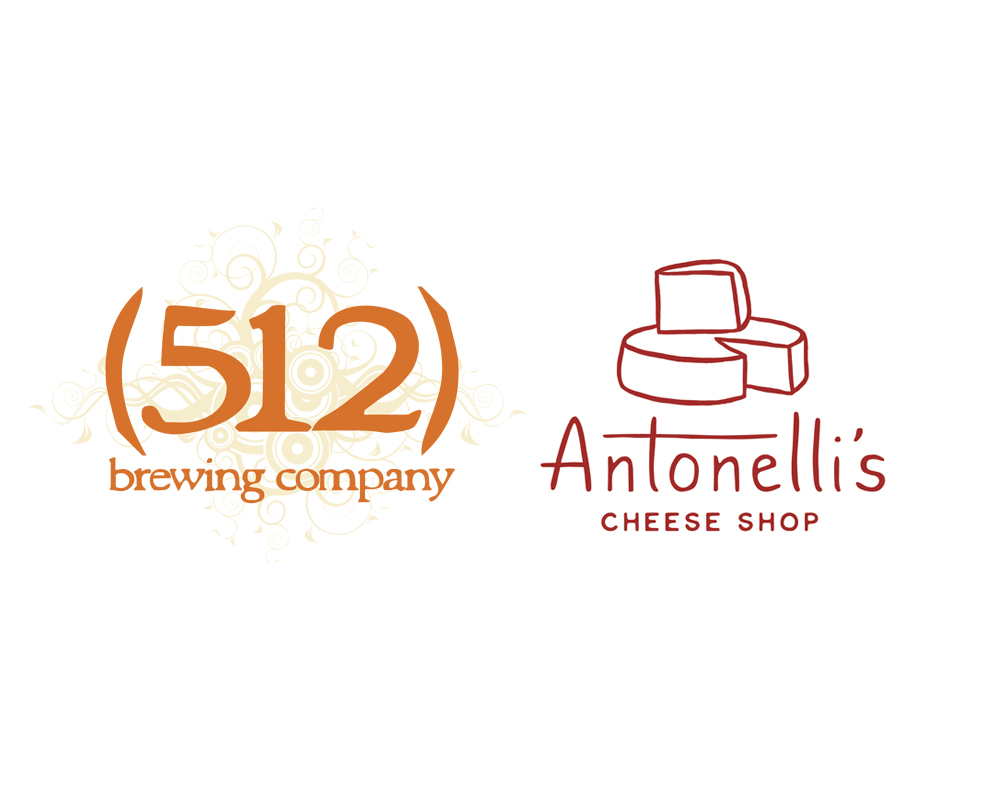 Join us on Friday, January 8th for our Annual Beer and Cheese Tasting Event with (512) Brewing Company and Antonelli's Cheese Shop! This time, it will be a virtual tasting.
Antonelli's Cheese pros will talk us through a tasting of six different featured beers, each paired with a cheese (for a total of six cheeses). Plus, fun flavor combinations will be thrown in with some other food pairing bites like jams and fruits.
All items can be picked up with Antonelli's Cheese Shop curbside service from 1-5pm the day of the event at Antonelli's Cheese House OR at (512)Brewing. You'll select which pickup site you want when purchasing tickets.
At 7pm, you'll click on the zoom link. Certified Cheese Professional Casie Wiginton and Owen Sawyer, Head Brewer of (512) Brewing, will be leading this yearly favorite.
1 Hour
$100 Slow Food Members (tasting for 2)
$120 Non-Slow Food Members (tasting for 2)
Each ticket includes a TWO 6-packs of (512)Brews, 2 Cheese Tasting Plates (with 6 cheeses), a bread box assortment from Abby Jane Bakeshop, a jar of Chicken Liver Pate from Casero, and a jar of preserves from Confituras. We'll also be including a pickles pairing from Sheena's Pickles. Celebrating local!
We can't wait to see you virtually!
Antonelli's Cheese House Curbside – 4220 Duval Street ATX 78756 / 500 Park Blvd
(512)Brewing Company – 407 Radam Lane ATX 78745
This has become a mainstay in our annual scheduling. A Beer and Cheese Pairing…an homage to the bi-annual event held in Bra, Italy by Slow Food International, CHEESE.
Proceeds benefit Slow Food Austin programming including our Scholarship Program, Community Garden Grants, and Farmer Relief Grants.