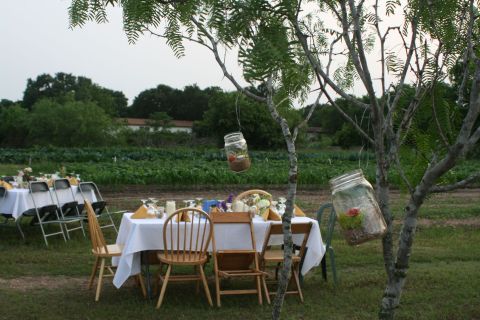 Date: Sunday, May 16th
Time: 11:30am – 2:00pm
Location: Eiler's Park (Deep Eddy)
Want to eat some good grub and meet the Slow Food Austin board?
We have an annual general membership meeting to launch our volunteer board into action for the coming year. Come enjoy a delectable potluck and say Hi to the board as well as other Slow Foodies.
Bring a dish to share and please provide your own plate & utensils (we'll have back-ups- we're just trying to make the event low impact). In addition to beverages, fun conversation, and some educational activities about Slow Food, we'll have a few fun awards to hand out such as the most local dish, the simplest slow dish, the funniest named dish, etc.
Enjoy a beautiful afternoon with friends, food, and fun. We'll be meeting and eating at Eiler's Park (Deep Eddy), so if you are inclined to take a brisk swim wear your suit- it costs about $3 to swim.
Non-members welcome.
Contact Sara Weber, Slow Food Austin President, for more info.