Date: Monday November 8, 7 pm – 9 pm
Location: Carver Library, 1161 Angelina, Austin, Texas
RSVP: anneh@slowfoodaustin.org
Slow Food Presents:
Folk and Fork History of Texas Foods
A three part series on the culinary heritage of Central Texas.
Food with tall tales and tasters for all!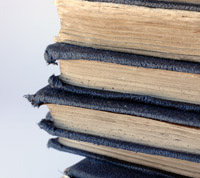 This month part two of our three part series on the culinary history of Texas will focus on how the African American culture has influenced Texas cuisine. Culinary history has been cruel to African American cooks.For more than 200 years, the Aunt Jemima image has been powerful shorthand, used to minimize the role of black women in the creation of southern cuisine. But cookbooks are recognized as one important way women assert their individuality, develop their minds and structure their lives. With that in mind, Toni Tipton-Martin as a modern, food professional, puts on the aprons of great black cooks by peeking into their recipe collections. She looks beyond ingredient lists and instructions to see the talents and skills that have been ignored by historians. Her presentation explores slave narratives and rare black cookbooks from the late nineteenth and early twentieth century to crack the Jemima code and to tell a remarkable history that destroys a myth and reconstructs a new role model for today.  Through Toni's discoveries, audiences see that there is a lot more wisdom to learn from Aunt Jemima than just her recipe for great pancakes. She helps us all restore a little warmth to our kitchens of granite and steel.
In addition, there will be a live cooking demonstration in which Toni will not only pass down a traditional recipe, but also pass it around for all to share. Space is limited to 25 people so please RSVP to anneh@slowfoodaustin.org.