Date: Monday, December 13th, 7 pm – 9 pm
Location: Habitat Suites, 500 East Highland Mall Boulevard Austin, Tx 78752
Slow Food Presents:
Folk and Fork History of Texas Foods
A three part series on the culinary heritage of Central Texas.
Food with tall tales and tasters for all!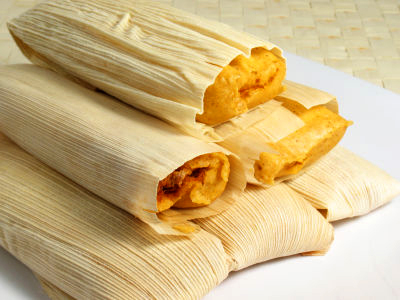 In "A Brief History of Tamales," Claudia Alarcón will speak about the central role that tamales have played in Mexican cooking and culture, from their origins among the ancient Mesoamerican cultures that existed in what is today Mexico, to its present-day use as an essential food at celebrations and their persistence as a traditional food for the holidays in the U.S., including a step-by-step visual guide to the process of making them.
In addition we will be sampling local tamales so please RSVP to anneh@slowfoodaustin.org.
About the Speaker:
Claudia Alarcón was born and raised in Mexico City, and has lived in Austin since 1984. For 15 years she held different jobs in many local
restaurants and catering companies, familiarizing herself with all aspects of the industry. She received her bachelor's degree with honors in Anthropology from the University of Texas at Austin in 1999, with a minor in Latin American Studies. Her honors thesis on the history and ritual significance of tamales in modern and ancient Mexican cultures won an award from the Sophie Coe Memorial Fund from the Oxford Symposium on Food History, and was published in the prestigious food history journal Petit Propos Culinaires. She is currently working on expanding this essay into her first full-length book based on her previous and ongoing research. She is an avid student of ancient and modern Mexican cultures, with a special interest in culinary history and traditions. Alarcón has been writing professionally since 2000 as regular contributor to various local and national food publications, both in print and online.