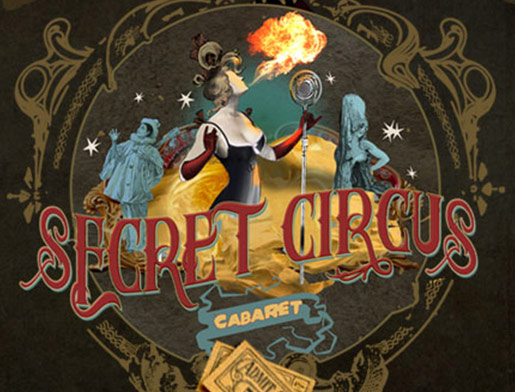 Secret Circus, a modern take on pre-WWII Cabaret, is taking place on Valentine's Day, Monday, Feb. 14th. With An Array of Gastronomy, High Fashion, Live Music, and Original Art.
Dinner guests will arrive at The Mansion at 2312 San Gabriel (Texas Federation of Women's Clubs) and be greeted with a glass of bubbly before they partake in a sumptuous four-course meal with cocktail pairings by Hosteria Verde Supper Club.
Taking advantage of local, seasonal produce, the dining experience will begin with butternut squash soup with brown butter, sage and nutmeg, followed by a crisp frisee and mixed greens salad topped with spiced walnuts, pears, blue cheese and drizzled with Port Wine vinaigrette. Guests will have a choice of main course between roasted beef tenderloin, seared halibut or a vegetarian option before enjoying a decadent chocolate terrine with toasted pistachios and crème Anglaise.
Romantic delights throughout dinner include:
A musical performances by Chrysta Bell and David Garza, and Esther LevonneLos Bandidos" music from DJ Manny & Claude 9
Fashion from Boudoir Queen
Aerial acrobatics by Ricochet
Following dinner:
An absinthe station
Boudoir Queen Fashion Show "Glam Dolls of Knightsbridge"
Music by Electric Touch
Headliner Murder My Sweet featuring Mark Younger-Smith (Billy Idol, INXS, Charlie Sexton), Aaron Barrera (Abra Moore, Active Radio), and Chris Potter (Ministry)
Dinner and Show Tickets $150. Available at: www.secretcircus.net
6:30pm- midnight
*Ticket includes signature cocktails followed by an open bar.