Date: Saturday March 26th, 9 am – 12 pm
Location: Urban Roots Farm, 7651 Delwau Ln  Austin, TX 78725
Tickets: purchase farm tour/work day tickets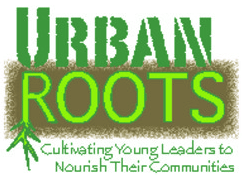 Urban Roots is a youth development program that uses sustainable agriculture to transform the lives of young people and increase healthy food access.  Join Slow Food for this hands-on farm work day at Urban Roots Farm, in the heart of Austin!
We'll meet at at the farm at 9 am for coffee. At 9.30 am we'll join the Urban Roots crew and volunteers for an opening circle. After that, we'll work til noon, when a closing circle will conclude the work day.
Please wear appropriate clothing for farm work and bring water to drink. Children ages 10 and up with adult supervision are welcome to join. For your donation to Urban Roots of $20, you'll get to a take-home bag of crunchy fresh vegetables.
Purchase Tickets for Urban Roots
---
April Farm Tour Preview:
Sand Creek Farm and Monument Cafe Tour-to-Cafe Lunch, Saturday April 9 – Cameron and Georgetown 11-3:30
On April 9 Slow Food Austinites will experience the local food chain, traveling with our food from its farm of origin til it lands on our plates as a delicious cafe lunch, enjoyed with a lively discussion of our local food future.
At 11 a.m. we'll start at Sand Creek Farm in Cameron and experience their raw milk dairy, grassfed beef cattle, pigs, poultry and vegetable crops, and, if we play our cards right, possibly a hay ride! Everyone will have the opportunity to purchase farm goods, so bring your coolers.
Then we caravan to Monument Cafe in Georgetown, nationally celebrated for seriously good diner food featuring sustainable farm goods.  Cafe owners will soon be opening Monument Market next door, a storefront offering fresh produce, naturally raised meats, dairy, and more, ALL of it made or grown locally and in Texas.
Lunch is served at 2 p.m. Cafe chefs will craft Sand Creek's delicious meats, dairy and produce into a springtime meal, which we'll enjoy while Monument owner Rusty Winkstern explains his vision for local food marketing.  Your ticket of $24.00 covers lunch (including gratuity and tax).