Date: Monday April 11th, 7pm – 9pm
Location: Habitat Suites 500 East Highland Mall Boulevard Austin, Tx 78752
RSVP: anneh@slowfoodaustin.org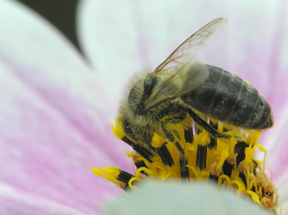 Slow Food Presents…Bee Keeping 101
Wannabee a beekeeper? Are you a newbee?
Then this is the Slow Food Session to attend!
Slow Food has bee fever and given the number of requests for this class so do you! Join us for a special evening in which we will explore the amazing craft of beekeeping with Brandon Fehrenkamp.
Brandon is a self taught bee-keeper who has been refining his bee expertise for close to a decade. This Slow Session is designed to answer your
questions about beekeeping and to give you the how-to on getting a colony established at home.
This event is free and open to everyone in the community so spread the word and bee a part of the movement by sending an RSVP to
anneh@slowfoodaustin.org.