Date: Monday June 13th, 7 pm – 9 pm
Location: Swoop House, 3012 Gonzales Street, Austin, TX 78762
RSVP: anneh@slowfoodaustin.org
Slow Food Austin and Austin Urban Gardens invites you the the special summer screening of the whimsical and educational documentary Truck Farm.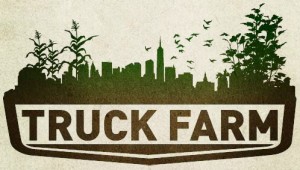 Enjoy the summer evening outside with local farm finger foods, cold drinks, and what the Huffington Post is calling "the coolest urban agriculture project around." Old Truck. New Farm! a new documentary from the filmmakers behind the award-winning King Corn, tells the story of a new generation of American farmers. Using green roof technology and heirloom seeds, filmmaker Ian Cheney plants a vegetable garden on the only piece of land he's got: his grandad's old pickup. Once the mobile garden begins to sprout, viewers are trucked across New York to see the city's funkiest urban farms, and to find out if America's largest city can learn to feed itself. Blending serious exposition with serious silliness, Truck Farm entreats viewers to ponder the future of urban farming, and to consider whether sustainability needs a dose of whimsy to be truly sustainable.
Film will begin when the sun goes down and the breeze kicks in, so please bring your own seating, be it a blanket, lawn chair or friend. Space is limited so RSVP is required: anneh@slowfoodaustin.org.