Date: Monday December 12th 2011, 7 pm – 9 pm
Location: The Natural Epicurean Academy, 1700 S. Lamar Blvd. Suite #316, Austin, TX 78704
RSVP: anneh@slowfoodaustin.org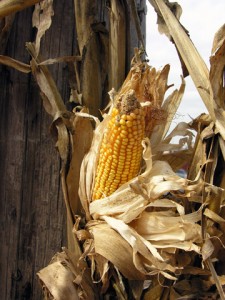 Join us as Hector Gonzalez, outstanding Interior Mexican cook and instructor, teaches us the fine art of masa preparation. The session will cover the culinary history of masa and tortillas; the different types of corn available in Austin and which are the best for tortilla making. Hector will also demonstrate:
• How to nixtamalize the corn and grind it using both old methods and new ones
• The basic method for making tortillas with different corns (yellow, white, blue)
• How to make other Mexican specialties using masa.
The Natural Epicurean Culinary Academy will be providing house salsa and guacamole to accompany the masa dishes made and the session will end with a raffle to give away of some of the materials used during the class. Make sure to RSVP to anneh@slowfoodaustin.org.
About Hector…
Hector González is a self-taught cook and foodie whose inspiration draws from his native country of Mexico and from the kitchens of his mother and grandmother. Hector offers insight into the preparation of long-established recipes in an ongoing quest to revise the American concept of Mexican cuisine. The classes he offers for other home chefs teach traditional recipes that have stood the test of time and continue to be enjoyed in Mexican households everyday.