Date: Wednesday, June 20, 2012, 6:30 pm – 8:00 pm
Location: Savory Spice Shop, 1201B West 6th Street, Austin, Texas 78703 (Free parking behind the building)
RSVP: Please email Melissa Borrell at melissa@slowfoodaustin.org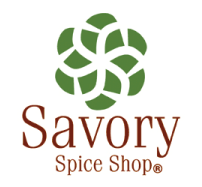 Spice up your summer with some tasty curries from around the world!  Come visit Savory Spice Shop on 6th Street and learn about spices from owner Karen Aboussie.  We will sample some amazing summer bites seasoned with spices from the shop and learn about how and where the spices grow as well as the history and cultural impact of spices from around the world.  This Slow Session will include:
–  A presentation about spices and their role in the historical and cultural development of different cuisines around the world
–  Discussion on different types of curries and how they are made and used
–  Recipes for making your own curries and dishes featuring curries
–  Learn about different spices and how they grow and in what parts of the world
We will feature light, flavorful curries perfect for a summer get-together. Sample savory Grilled Pinchitos with Yogurt Lime Dipping Sauce along with  Cambodian Lemongrass Chicken Curry, fragrant with green chile, lemongrass, ginger and Kaffir lime leaves. Accompanying the curries will be a Summer Fruit Chutney.
About Karen Aboussie and Savory Spice Shop:
Karen Aboussie has had a livelong passion for the amazing abilities of spices to transform a dish.  With a background in marketing, she left her corporate job to pursue her love and open up Savory Spice Shop.  She has traveled all around the world and visited plantations seeing firsthand where spices come from.