Date: Thursday, June 21, 2012, 6:00 pm – 8:00 pm
Location: Olive and June, 3411 Glenview Ave., Austin, Texas 78703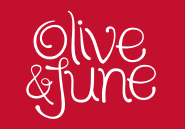 Please join Slow Food Austin at our monthly happy hour at Chef Shawn Cirkiel's new Italian restaurant, Olive & June.  We will be camped out on the third floor at the newly opened event space.  Come sneak a peak at Austin's new Italian gem while munching on yummy seasonal food and sipping on "slow" drinks.  The happy hour will feature a $10-or-less locally-sourced slow food appetizer menu and the bar will be serving a $5 "slow" drink and wine happy hour menu.
Menu:
Eggplant Polpette $3
(Johnson's Backyard Garden, Austin)
Grilled Squash, Ricotta Salata, Oregano $6
(Pedernales Valley Farms, Fredericksburg)
Texas Gulf Coast Swordfish Spiedini $3
(San Miguel Seafood, Austin)
Chicken Spiedini $3
(Vital Farms, Austin)
Wild Boar Crostini $6
(Dutchman's Market, Fredericksburg)