Date: Tuesday, July 24, 2012, 7:00 pm
Location: TRACE Restaurant at the W Hotel, 200 Lavaca Street, Austin, Texas 78701
Tickets: $65 for members; $75 for non-members. Purchase tickets here.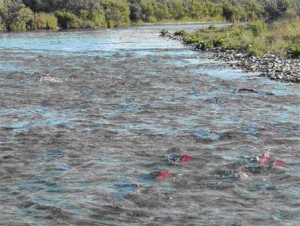 On Tuesday July 24th, Slow Food Austin will host a special Bristol Bay Sockeye Salmon Dinner and a documentary screening in conjunction with
Chef's Collaborative's "Save Bristol Bay" initiative
. The dinner and a movie will be held at Trace Restaurant and the W Austin and will feature a special menu created by Chef Ben Hightower and inspired by the Documentary film, 
Red Gold
. Whole Foods Market Austin fishmonger and Bristol Bay commercial fisherman, Jason Hedlund, will personally be bringing back Sockeye salmon from his annual two week long commercial fishing expedition.The four course fresh sockeye salmon dinner with wine parings will be held at Trace Restaurant followed by a screening of the documentary film, 
Red Gold
, at the W Austin.
Bristol Bay Alaska, home to one of the largest sockeye salmon fisheries and one of the largest king salmon runs is under threat from foreign mining corporations that want to turn the watershed into an industrial mining district, Pebble Mine. Even at its minimum size, mining the Pebble deposit would eliminate or block 55 to 87 miles of salmon streams and at least 2500 acres of wetlands – key habitat for sockeye and other fishes.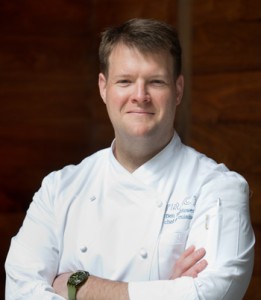 Be sure not to miss this very special evening!
To learn more about the Save Bristol Bay Initiative go to: http://www.savebristolbay.org/about-the-bay
To learn more about the documentary film, Red Gold: http://www.feltsoulmedia.com/thewire/redgoldfilm/
*A special thank you to our sponsor Trace Restaurant, W Austin and Whole Foods Market.
**Valet Parking is available at the W Austin for $7.
Proceeds from the Event benefit Slow Food Austin Programming.