Date: Wednesday, October 10th, 2012, 6:30 pm – 8:30 pm
Location: Palm Square Community Center, 100 N Interstate 35, #1000, Austin, TX 78701, Suite 1000
(The entrance to this conference room can be accessed from the north side of the building; however, all attendees will need to check in at the security desk which is located at the main entrance of the building facing IH-35.)
RSVP: Limited seating available!  Please email Chelsea Staires at chelsea@slowfoodaustin.org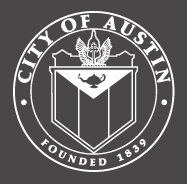 Did you know that the City of Austin, just a few years ago, commissioned an entire Sustainable Food Policy Board to advise City Council?  When I learned this, my immediate thoughts and questions were, "Wow, that's awesome!! What do they do?  What are their top agenda items?  How can I help??"
The City's website states: "[The Sustainable Food Policy Board is an] advisory body to the City Council and Travis County Commissioners' Court concerning the need to improve the availability of safe, nutritious, locally, and sustainably-grown food at reasonable prices for all residents, particularly those in need, by coordinating the relevant activities of city government, as well as non-profit organizations, and food and farming businesses."
Luckily for us, a few key members of the (all volunteer) panel are giving their time to talk with us about their work with the SFPB and give us the scoop, including current Board Chair, Paula McDermott.  At this Slow Session, we'll talk about:
The SFPB commission formation
The SFPB mission
SFPB Operations, month to month happenings, roles of board members
Biggest challenges for the SFPB in completing goals
Top goals for 2012/2013
Strategic future plans for the SFPB
How we can support/volunteer for/advocate for the SFPB and help the City of Austin improve our food quality and sustainability
Slow Food Austin will provide appetizers and refreshments for the meeting.
More about the Sustainable Food Policy Board: http://www.austintexas.gov/sfpb
Check out these links to learn more before the Slow Session!
§ 2-1-170  SUSTAINABLE FOOD POLICY BOARD
SFPB 2011 Report
SFPB Meeting Agendas