Date: Wednesday, November 14, 2012,  6:30 – 8:30 pm
Location: Clear Point Wellness, 2001 S. 1st Street, Austin, Texas 78704
RSVP: Not required but helpful. Please email Chelsea Staires at chelsea@slowfoodaustin.org.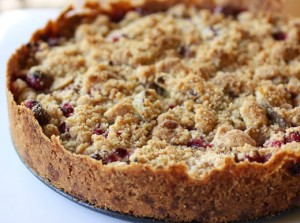 In the US, and especially here in central Texas, there is perhaps no time more brimming with culinary tradition than the holidays.  If you're like us, you look forward all year to this time of revisiting the foods that make you feel most at home. The  comforting sense of place and belonging that comes with preparing food that tastes and smells like home is one of the most powerful aspects of our individual cultural identity.
So, we want to know, what are your family and personal holiday cooking and baking traditions?  What is the dish that the holiday season or special meal just can't exist without?  Use this Slow Session as the perfect excuse to whip up a batch of one of your favorites and then bring it on down to share, along with the story of your tradition and how you came to love it.
Please bring any dish, savory or sweet, that you would like to share.  Slow Food Austin will provide drink refreshments to accompany our delicious potluck dishes as well as disposable plates and utensils, but please bring your own plate and silverware if you can.