Date: Thursday December 13, 2012 6:30 pm – 9:30 pm
Location: (512) Brewing Company, 407 Radam, F200, Austin, Texas 78745 (between S. Congress Ave. and S. First St. just south of Ben White (71)).
Tickets: This event is SOLD OUT.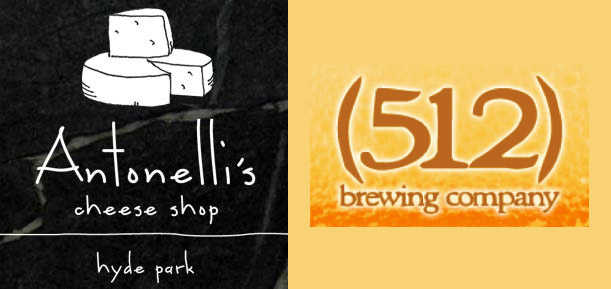 This has become a mainstay in our annual scheduling. A Beer and Cheese Pairing…an homage to the bi-annual event held in Bra, Italy by Slow Food International, CHEESE.
Proceeds benefit Slow Food Austin Programming.