Date: Wednesday February 27, 6:30 pm – 8:00 pm
Location: Clear Point Wellness, 2001 S. 1st Street, Austin, Texas 78704
RSVP: Please email Chelsea Staires at chelsea@slowfoodaustin.org if you'd like to attend. RSVP not required but ideal.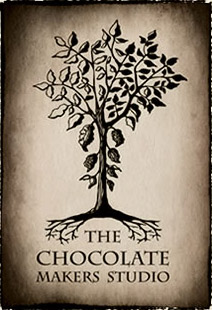 Since it's February, this month's Slow Session is of course about chocolate!
Steve Lawrence comes to Austin by way of San Francisco and Baton Rouge. After years of working and studying under one of the finest chocolatiers in the Bay area and the country and then honing his craft in Louisiana, Steve brought his expertise in and passion for fine, artisanal chocolate making to Austin. Working in small batch quantities with the finest chocolate available from around the world, Steve crafts complex, flavorful, wonderfully delicious chocolate bars, truffles, caramels, and, soon, dessert sauces.
At this slow session, equipped with his fine chocolate-making equipment, Steve will teach us about the art of chocolate making from beginning to end, what is included in his process, how he sources and selects his chocolate, and how he chooses which chocolates to craft. And of course we will have samples! Slow Food Austin will provide appetizers, wine, and beer.
More about The Chocolate Makers Studio:
There is a pleasure that comes from chocolate like no other. It can be as complex or as simple as you please. Often you won't know how it's going to hit you until it does, hit you. Sometimes you need just a taste and sometimes you need to taste, and taste, and taste.
At The Chocolate Makers Studio we continually play with chocolate and the flavors that it can magically bring forward and surprise us with–be it a single chocolate all on its own (made from beans from Madagascar alone, for example) or in partnership with other complementary and often surprising flavors, from Rosemary Caramel to Browned Butter with Texas Pecans (where else would we get them?).
We use the finest chocolates available from Europe and the Americas to craft our chocolate offerings–selecting and blending them to bring forward the flavor profiles we think you'll enjoy.
We've built a core, if you will, of chocolates that we can't seem to go for very long without and we hope you can't either.  We encourage you take an opportunity to try each and every one.