Date: Wednesday, April 24, 6:30 pm – 8:00 pm
Location: Whole Foods Market at Arbor Trails, 4301 W William Cannon Dr #800 Austin, TX 78749
RSVP: Please RSVP to Chelsea Staires at chelsea@slowfoodaustin.org to attend.
Fee: $0 – Slow Sessions are always FREE to attend. Donations are welcome.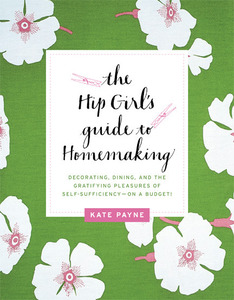 Central Texas summer bounty will soon be upon us! At this Slow Session we'll learn about what we need to do to prepare for canning and preserving this delicious outpouring of local produce while it lasts.
Kate Payne, author of The Hip Girl's Guide to Homemaking, will show us what to do with plants that are hearty producers and typical summer bounty in the Austin area like okra, eggplant, peppers, and more. She'll demonstrate the process of canning and/or preserving to ensure bumper crops don't go to waste and can be enjoyed for months into late summer, early fall, and beyond.
Slow Food Austin and Whole Foods will provide snacks and drinks.
More about Kate Payne of The Hip Girl's Guide to Homemaking:
Kate Payne is an author, grant writer, after-hours poet, occasional painter, committed doodler, drive-by trash collector, big-time procrastinator, tea, toast and jam obsessed Austinite. She collects old typewriters; some of them still work. She studied anthropology and sociology in the Sonoran Desert. She worked on a tomato farm once, and paper-mached gigantic thumbs once, too.
The creator of the Hip Girl's Guide to Homemaking website and book, Kate is the go to girl for domestic advice–an expert on hip home tricks, thrift stores, flea markets, and Craigslist, and a frequent consultant for design, decorating, cooking, crafting, and urban living sites–as well as an instructor in canning and pickling classes here in Austin, TX.