Scholarship Application Deadline: Friday, September 13, 2013.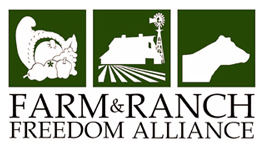 Slow Food Austin is excited to offer two scholarships, each for a full conference pass ($90), to FARFA's 2013 Farm and Food Leadership Conference on September 22-23, 2013 in Bastrop, Texas.  Farm and Ranch Freedom Alliance (FARFA) is a national organization that supports independent family farmers and protects a healthy and productive food supply for American consumers. FARFA promotes common sense policies for local, diversified agricultural systems. This unique conference focuses on the policies and regulations affecting our farms and our food.
For an opportunity to win a scholarship, please complete our application below and submit by Friday, September 13. Two scholarship recipients will be announced on Monday, September 16.
UPDATE: Scholarship recipients have been selected.
Powered by

EMF
Survey