Date: Thursday, December 5th 2013, 6:30 pm – 9:30 pm
Location: 512 Brewing Company, 407 Radam Ln Ste F200, Austin, Texas 78745-1197
Tickets: Purchase Online $45 for Slow Food USA paid Members, $50 for Non-Members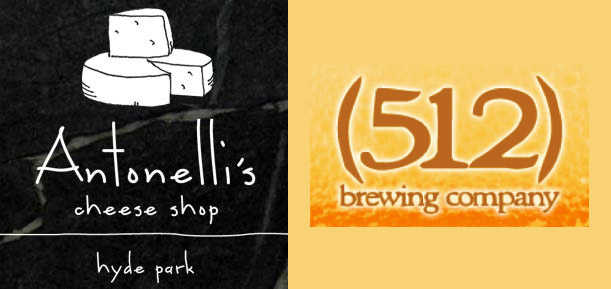 Please Join Slow Food Austin, (512) Brewing Company, and Antonelli's Cheese Shop for our annual Beer and Cheese Tasting.
This has become a mainstay in our annual scheduling. A Beer and Cheese Pairing…an homage to the bi-annual event held in Bra, Italy by Slow Food International, CHEESE.
Proceeds benefit Slow Food Austin Programming.