Date: Wednesday May 21, 6:00 pm – 8:00 pm
Location: Springdale Farm, 755 Springdale Road, Austin, TX 78702
RSVP: get a FREE ticket to reserve your spot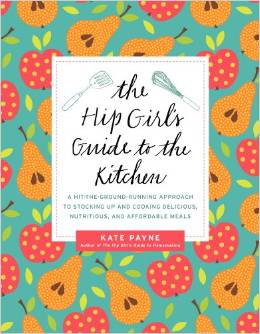 Join Slow Food Austin at Springdale Farm to see Kate Payne introduce her new book The Hip Girl's Guide to the Kitchen. Kate Payne's new book will hit the shelves on May 20th and we will have one of the first opportunities to hear her story. Come find out about what inspired Kate to write her new book and get a peak at it's contents. Kate will also be demonstrating a recipe from the book and providing us with samples. Afterwards Kate will be signing copies of her book. We hope you come spend a lovely May evening on Springdale Farm with Kate Payne and Slow Food Austin!