Scholarship Application Deadline: January 9th, 2015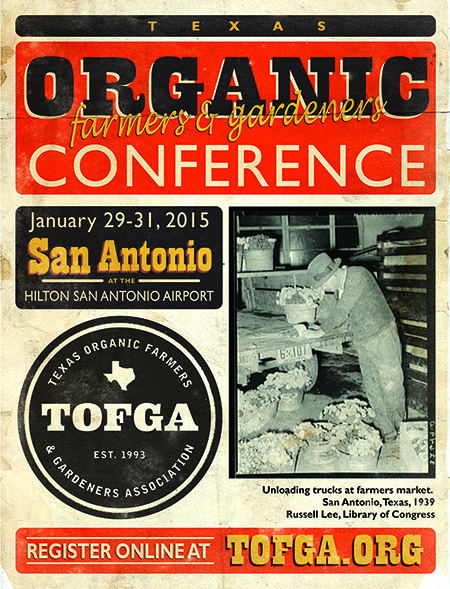 Slow Food Austin is offering a scholarship to the Texas Organic Farmers and Gardeners Association (TOFGA) annual conference in San Antonio, Texas from January 29th-31st. This conference offers discussions on a variety of topics of utmost importance to farmers and gardeners in Central Texas with organic growing practices and organic advocates.
There will be breakout sessions, networking opportunities, and the option for attendees to concentrate on a specific topic of interest by following any of six different tracks, from Organic 101 to Advanced Producer. The full schedule is available
here
. For additional information about the conference, please visit the
Texas Organic Farmers and Gardeners Association website
.
The scholarship will cover the full cost of registration.
For an opportunity to win this scholarship, please submit a completed application below. The deadline for submissions is January 9th. The scholarship winner will be contacted directly by Slow Food Austin.
Powered by

EMF
HTML Contact Form