Date: Sunday, August 16, 12:00 pm – 4:00 pm
Location: Saengerrunde Hall, 1607 San Jacinto Blvd, Austin, TX 78701 (Free parking is available on Sunday in the state parking buildings across the street from Saengerrunde Hall.)
Tickets: General Admission – $40 Slow Food Members; $45 Non-Members purchase online
Team Registration – up to six members per team $375 register online

Are you a self-described food nerd? A glutton for gastronome geekery? You might be one of the next champions of Slow Food Austin's Grub Trivia.
Slow Food Austin's third annual Grub Trivia competition is on August 16th at Saengerrunde Hall. Up to 27 teams will compete to win the surprise grand prize and the honor of being named Austin's ultimate slow foodies.
This year tickets for the food-focused, pub-style trivia game will feature an open bar and a special tasting from more than a dozen of Austin's finest "slow" restaurants and artisans. There will be a raffle with prizes from local businesses. The competing teams will include up to six members, and team members will each receive a Slow Food Austin t-shirt.
Slow Food Austin will also present its Snailblazer of the Year Award to a member of the food community who has made a significant impact for the cause of "Good, Clean, and Fair Food."
All are welcome – as teams or individual "spectators" – to join in the fun and savor an edible education!
Our Grub Crawl Tasting will include:
The Hightower, L'Oca D'Oro, Bess Bistro, Easy Tiger, Coterie Market, Bufalina, Lick Honest Ice Creams, Thai Fresh, SRSLY Chocolate, Skull and Cakebones, Fluff Meringues and More, and Cafe Josie.
At the bar, we'll have:
Cocktails with Banner Distilling Company Vodka and Whiskey, Texas Keeper Cider, beer from Real Ale Brewing Company, and Cuvee cold brew coffee.

If you'd like to volunteer at Grub Trivia, submit your info here.

SPECIAL THANKS TO OUR EVENT SPONSORS: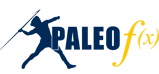 AND, SPECIAL THANKS TO OUR MEDIA PARTNER: