Date: Sunday, January 24th, 3:00 pm – 5:00 pm
Location: Argus Cidery, 12345 Pauls Valley Rd, Austin, TX 78737
Tickets: slow sessions are always FREE, but reserve your spot by claiming a ticket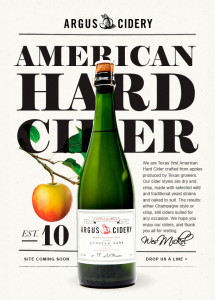 Come experience an exclusive behind the scenes look at Argus Cidery, the first place to make hard cider made using apples sourced from Texas and Arkansas. Owner Wes Mickel will lead us in a tour followed by a tasting, explaining how he uses winemaking techniques to craft his cider, resulting in a dry, champagne-like product. He will also explain how he makes tepache, still ciders and other fermentables in the same space. Light snacks will also be provided and, as always, this Slow Session is free of cost. Space is limited, so reserve your spot by claiming a FREE ticket a the link provided.