Scholarship Application Deadline:Tuesday, September 6th 2016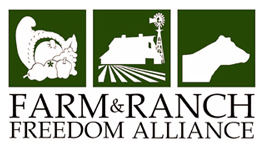 Slow Food Austin is offering two scholarships to the Farm and Ranch Freedom Alliance 10th annual Farm and Food Leadership Conference in Bastrop, TX September 25th –  27th. This conference focuses on the policies that affect our local farms and food production, and brings together experts on a wide range of topics including food safety, GMOs, government programs, urban farming, and more.
There will be panel discussions, sessions led by local farmers and sustainable food system advocates, and opportunities to network with local activists. The full schedule is available 
here
. For additional information about the Conference, please visit the 
Farm and Ranch Freedom Alliance Website
.
The scholarship will cover the full cost of registration. For an opportunity to win this scholarship, please submit a completed application below. The deadline for submissions is September 6th. The scholarship winners will be contacted directly by Slow Food Austin.
Powered by

EMF
Contact Form