Scholarship Application Deadline: Monday, August 7th, 2017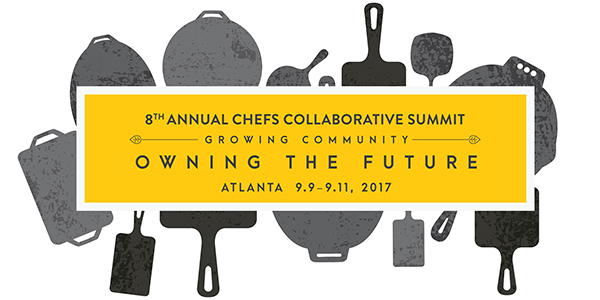 Slow Food Austin is offering a scholarship to the 8th Annual Chefs Collaborative Summit, Growing Community – Owning the Future, in Atlanta, Georgia from September 9th to September 11th, 2017. This year's conference will include presentations, hands-on workshops, shared meals and celebrations working to build a better and more sustainable food system. In addition, various food professionals will be attending to explore and converse about current issues and solutions regarding the transformation of the food industry.
For additional information about the summit, please visit the Chefs Collaborative website. For a full schedule of the summit, please click here. The scholarship will cover the ticket for the summit and a travel stipend of $750. For an opportunity to win this scholarship, please submit the application below. The deadline for submission is Monday, August 7th, 2017. The scholarship winner will be contacted directly by Slow Food Austin.
For any questions about this opportunity please contact Rita Herzog, Scholarships Coordinator (rita@slowfoodaustin.org)
Powered by

EMF
Contact Form