Date: Tuesday, November 21st, 5:30 pm – 6:30 pm
Location: Dai Due, 2406 Manor Rd, Austin, TX 78722
RSVP: claim a FREE ticket to reserve your spot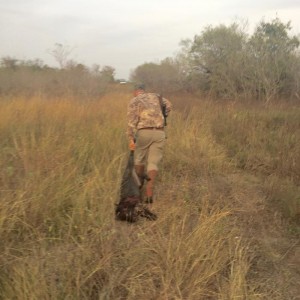 There are currently 2.6 million wild boar in Texas, causing $1.5 billion in annual damage by rooting up crops and eating livestock. Jesse Griffiths, chef/owner of Dai Due and cookbook author, has written and spoken extensively on how these invasive species translate into sustainable, delicious protein. For November's Slow Session, we will gather on the back patio of Dai Due, where Jesse will explain the history and physiology of hunting, butchering and serving wild hog. He will also serve up samples of wild hog preparations, and an abbreviated drink menu will be available as well.
Note: In the case of inclement weather, this outdoor event will be rescheduled.
If no spots remain, email veronica@slowfoodaustin.org to be added to the waiting list.