Scholarship Application Deadline: Thursday January 25th, 2018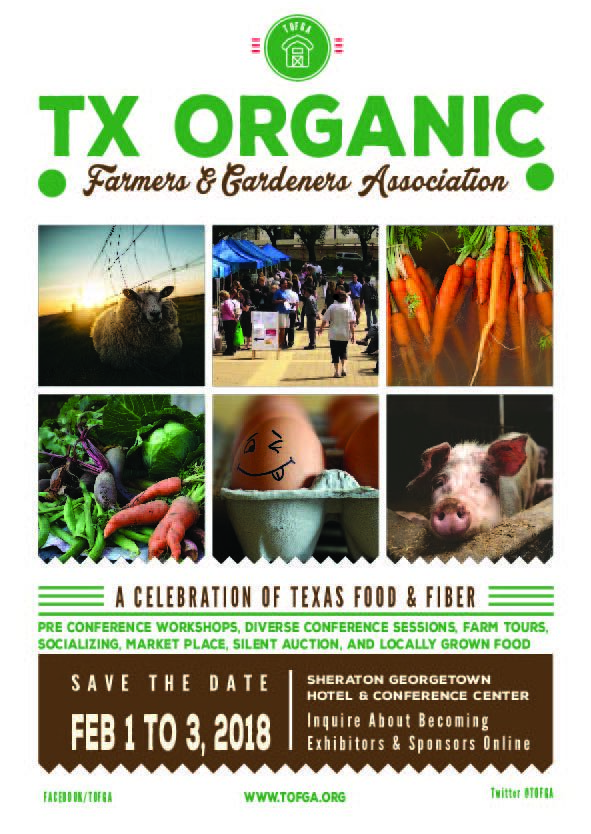 Slow Food Austin is offering a scholarship to the 2018 TOFGA Annual Conference from February 1-3, 2018, in Georgetown, Texas. This conference focuses on education and advocacy for Texas farmers, ranchers, and gardeners who practice organic and sustainable measures. Hundreds of attendees from around the state are expected to come and build community around like-minded, sustainable practices.
The conference scholarship includes two days of learning sessions along with the Friday night banquet with keynote speaker Michael Abelman. These events will allow attendees to share ideas and network with their peers. For additional information about the conference, please visit the TOFGA Website. 
The scholarship will cover the ticket for the entire two day conference and the Friday night banquet. For an opportunity to win this scholarship, please submit the application below. The deadline for submission is Thursday, January 25, 2018. The scholarship winner will be contacted directly by Slow Food Austin.
As advocates and members of Slow Food Austin, we strongly encourage, but do not require, our applicants to be members of Slow Food USA. While this is not a requirement to apply to the FARFA conference, it is an additional way to stay up to date with current events in the community. To learn more about joining Slow Food USA, please click here.      
For any questions about this opportunity please contact Rita Herzog, Scholarships Coordinator (rita@slowfoodaustin.org)
Powered by

EMF
Online Form Builder