Date: Thursday, June 8, 6:00 pm – 8:30 pm
Location: Springdale Farm, 755 Springdale Rd, Austin, TX 78702
Tickets: $85 dinner, $20 take-home tomato basket option, $10 take-home tomato basket option Please purchase online in advance.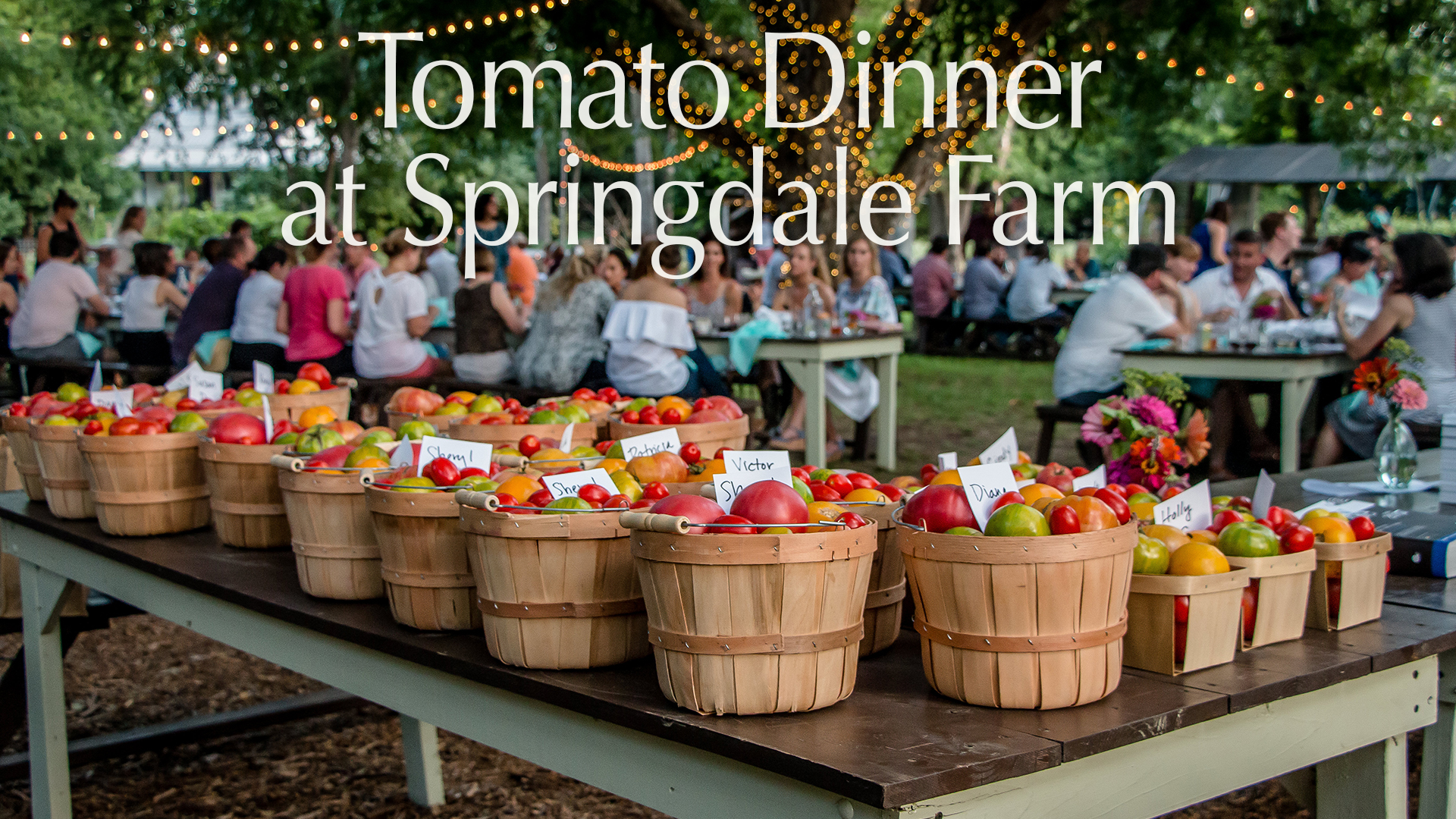 The Tomato Dinner at Springdale Farm will be bittersweet this year. We're happy to celebrate with the farmers as they move on to new adventures, but this will be our last event at this wonderful, urban farm. As always, our Annual Tomato Dinner will highlight a variety of types and preparations of home-grown tomatoes from the farm. The evening will begin with a seasonal cocktail with Tito's Vodka and appetizers, followed by entree courses and dessert.
Participating restaurants and artisans include:
Barley Swine
Justine's
Eden East
Confituras
Lenoir
Olamaie
L'oca d'Oro
Bufalina
Gates will open at 6:00 pm when passed appetizers and cocktails will be served. The seated dinner will begin at 6:30pm.
Vegetarian options are available upon request. Please include request in comments with ticket purchase. No other substitutions or changes to the menu are permitted.