Date: Saturday November 9th, 10:00 am – 12:00 pm
Location: 17312 Littig Rd, Elgin, TX 78621
Tickets: $23.00 please purchase online in advance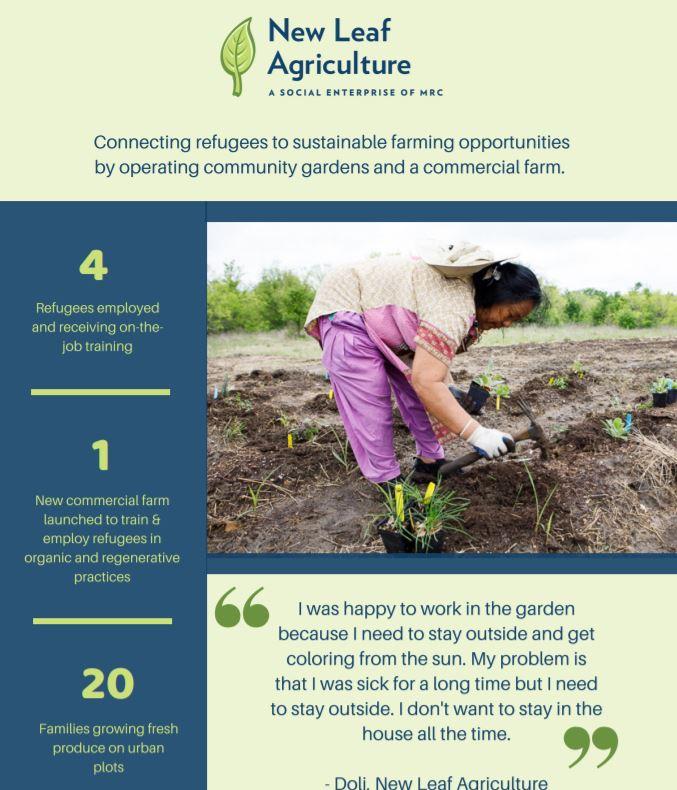 Attend both of our November Farm Tours, and get a FREE Slow Food Austin hat! (See our Farm Tour at Farmshare on 11/2.)
Join us for our Fall farm tour with farm-fresh snacks at New Leaf Agriculture.
Their Mission:
Connect refugees to sustainable farming opportunities by operating community gardens and a commercial farm.
New Leaf Agriculture is a nonprofit social enterprise of MRC ( Multicultural Refugee Coalition). They support refugee families in 20 community garden plots around Austin, and just last year launched a commercial farm in nearby Elgin, TX. The New Leaf team employs organic, sustainable practices while training refugee farm apprentices for paid agricultural work that is dignified, in-demand and familiar from their countries of origin.
Meg Erskine will talk about the Multicultural Refugee Coalition's work to create livelihood opportunities for refugees through social enterprise, including the New Leaf Farm. Established on a conservation easement, the farm grows directly for local makers and markets, as well as operating a Community Supported Agriculture (CSA) subscription.
Directions:
New Leaf Farm
17312 Littig Road
Elgin, TX 78621
There is a small, white New Leaf Farm sign on the side of the road where you turn in. Parking will be along the dirt road in front of the open-sided barn.