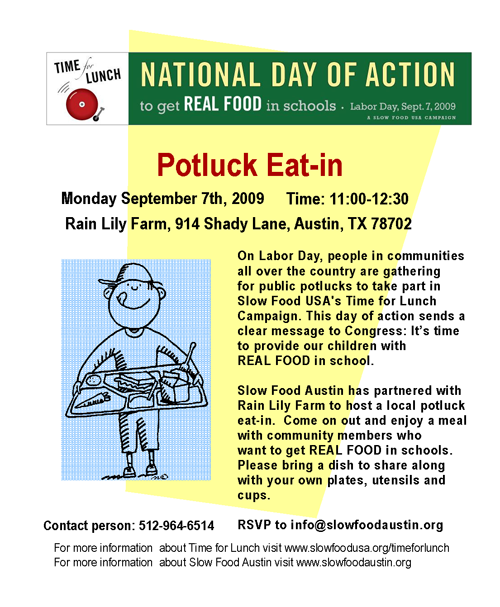 On Labor Day, people in communities all over the country are gathering for public potlucks to take part in Slow Food USA's Time for Lunch Campaign. This day of action sends a clear message to Congress: It's time to provide our children with REAL FOOD in school.
Slow Food Austin has partnered with Rain Lily Farm to host a local potluck eat-in. Come on out and enjoy a meal with community members who want to get REAL FOOD in our schools.
Please bring a dish to share along with your own plates, utensils, beverages and cups.
Potluck Eat-In
Monday, September 7th, 2009
11:00am – 12:30pm
Rain Lily Farm, 914 Shady Lane, Austin, TX 78702
View Larger Map
Contact 512.964.6514
RSVP to info@slowfoodaustin.org