Date: Saturday, March 29th, 4:00 pm – 7:00 pm
Location: Josephine House, 1601 Waterston Ave, Austin, TX 78703
RSVP: this a FREE event, but please RSVP by getting a ticket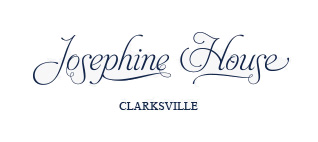 Join us March 29th for an information session and Q&A with Liz Baloutine of Seedlings Gardening as she offers tips for spring gardeners and walks us through the newly planted gardens at Josephine House.
About Liz Baloutine & Seedlings Gardening
Seedlings Gardening has helped restaurant and homeowners create beautiful landscapes and vegetable gardens since 2009. Native Austinite Liz Baloutine started Seedlings because of her passion for local, sustainably grown, healthy food. Her past and present clients also include Elizabeth Street Café, Jeffrey's, Olivia, and Spoon & Co.
About Slow Food Austin
Slow Food Austin is an all-volunteer 501(c)3 organization that reconnects people with the food they eat. One of more than 200 chapters across 150 countries, Slow Food Austin motivates people to make responsible choices within our food system through educational initiatives, social activities, fundraising events and community volunteer projects that inspire respect for where food comes from and awakens true pleasure in eating. For more info, visit www.slowfoodaustin.org.
About Slow Sessions
Slow Sessions are educational events that are always free and open to the public. The goal is twofold: (1) to provide opportunities for Austinites to learn more about their food and where it comes from (2) to support local businesses whose values align with the Slow Food mission of good, clean and fair food for all.