Date: POSTPONED
Location: Palm Square Community Center, Conference Room 1000, 100 Interstate 35 Frontage Rd  Austin, TX 78701
RSVP: email Chelsea Staires
Due to circumstances beyond our control, our session will be cancelled and postponed.  We apologize for the late notice- hopefully it is not too late for you to make other plans.  We aim to reset this session for June and will keep you all posted.  Thank you so much for your support of Slow Food Austin and we will see you soon.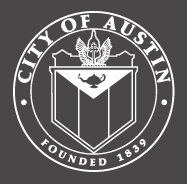 Ever wonder what the Austin City Government does to help improve local food quality and responsibility?  Come to the next Slow Session and hear from members of Austin's Sustainable Food Policy Board to find out!
In this Slow Session, you'll learn about the SFPB commission formation, mission, operations, month to month happenings, and strategic future plans.  Find out how you can support the SFPB and help the City of Austin improve our food quality.
Advisory body to the City Council and Travis County Commissioners' Court concerning the need to improve the availability of safe, nutritious, locally, and sustainably-grown food at reasonable prices for all residents, particularly those in need, by coordinating the relevant activities of city government, as well as non-profit organizations, and food and farming businesses.