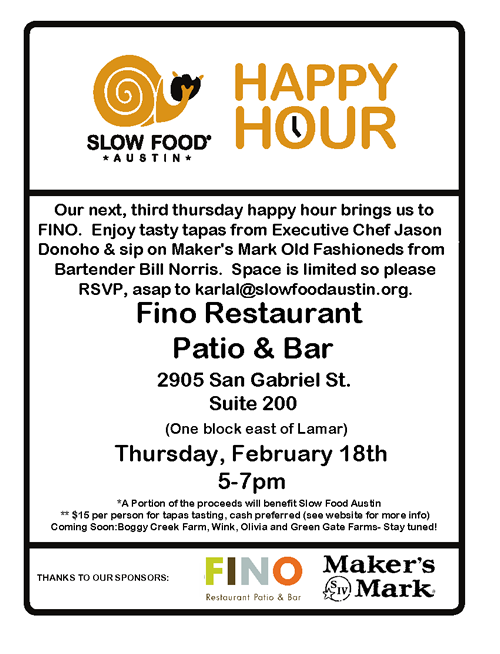 Our next, third thursday happy hour brings us to FINO. Enjoy tasty tapas from Executive Chef Jason Donoho & sip on a Maker's Mark Old Fashioned from Bartender Bill Norris.
Space is limited! Please RSVP today!
FINO Restaurant Patio & Bar
2905 San Gabriel Suite 200
(one block east of Lamar on 29th)
Thursday, February 18th
5-7 PM
* A portion of the proceeds will benefit Slow Food Austin
** $15 per person for tapas tasting (cash preferred)
*** RSVP does not guarantee admission
Coming Soon: Boggy Creek Farm, Wink, Olivia & Green Gate Farms!