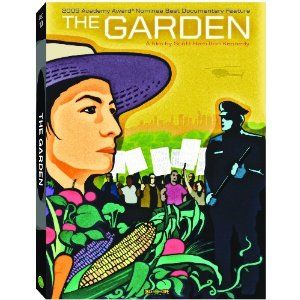 Date: Thursday, May 13th
Time: 7:00-8:30pm
Location: Habitat Suites
Filmmaker Scott Hamilton Kennedy's politically charged, Oscar-nominated documentary follows a group of low-income families struggling to protect a 14-acre urban farm in the middle of South Central Los Angeles from bureaucratic real estate developers. A lightning rod for controversy in 2004, this cause célèbre drew the attention of numerous activists and politicians, including Dennis Kucinich, Joan Baez and Los Angeles Mayor Antonio Villaraigoisa.
There will be some light snacks available, bring some along if you'd like to share – and any friends you can bring along with you. See you then!